What is West Indian literature?
[ad_1]
West Indian literature or Caribbean literature provides an excellent illustration of the currently accepted understanding of what literature means. What is considered the literature of a people? Particularly with regard to West Indian literature, this is well indicated by what universities include in the study of literature.
There is a minor problem with the nomenclature. Is it West Indian or West Indian? The first answer is that both are used interchangeably and actually refer to the same thing. The second is a notion of geography and geopolitics since for some, the Antilles are the English territories or the islands, while the Caribbean also includes the French, Spanish and Dutch countries, as well as the continental territories which are not islands. (Guyana and Belize, for example, would be Caribbean but not West Indian, because they are not islands; Haiti would be the same because it is French-speaking and not English).
But there is a third consideration of the name which is political and was a source of debate. One school of thought has rejected "West Indian" because it is linked to colonization, colonialism and Eurocentric attitudes. It is a "perpetuation of Columbus' error" (Richard Allsopp). "Caribbean" is a more appropriate name for the region because it is indigenous; Columbus did not discover the area, but found people already settled there, including the Caribbean. In this case, almost in support, there are Amerindian myths which tell that the Caribbean people would have created the region which thus came to bear its name. However, Mark McWatt, in introducing the inaugural issue of the Journal of West Indian Literature (JWIL, 1986), reflects very well a settlement of the question when he underlines the synonymous and undisputed use of the two terms, and notes that the choice of the name for the newspaper reflects what was general acceptance without controversy. Name preferences did not continue as a major issue.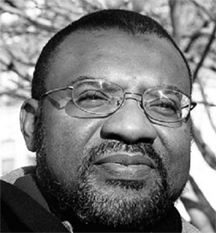 What then is West Indian literature? Paula Burnett in her compilation and edition of an anthology of West Indian poetry published in 1986 included some poems and songs composed by slaves, folk songs and other selections of oral poetry. Some of them are revolutionary, but there are others who have supported the status quo, the English governors and the system. These include poems by Free Blacks Simon Christian Oliver and Francis Williams. Elsewhere, Carolyn Cooper analyzes poetic compositions of female slaves who seem to celebrate their role as exploited subjects. Burnett's observation is that both historical context and traditional oral poetry must be included in any true anthology of Caribbean verse.
Stewart Brown, in various publications, notes that the poetic output has changed so drastically that today's Caribbean literature is published as much in the cassette recording as in the printed book. He presented the contents of an anthology he edited with Ian McDonald and also speaks for another publication which is still the most definitive document of this "modified" body of West Indian poetry. It's Voiceprint, edited by Brown, Mervyn Morris and Gordon Rohlehr and published in 1989 while the broader notion of literature was still taking root. It was Voiceprint that articulated the inclusion of calypso, reggae, dub and other forms of oral composition in traditional poetic study. Prior to that, Morris had already produced critical studies of Mikey Smith's dub poetry as part of the (then) New Literature. He even set out to include sound recordings in the publication of both the poetry and the critical introduction. But even long before that (namely 1963) Morris had been a pioneer in the mainstream acceptance of the Jamaican Creole (patois) poems of Louise Bennett. Rohlehr also "discovered" the emergence of dub poetry and other forms of orality in 1971.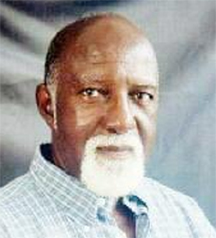 All this to confirm that the notions of West Indian literature extend far beyond conventional fiction, poetry and theater. Even the theater takes us to another world of performance lyrics. Literature includes works belonging to oral traditions. The above-mentioned publications include known composers of oral forms which were not previously included, but which are now included in the literature. It is no longer a problem that literature includes performance, and these works are subject to literary and critical analysis.
For a long time, calypso was so regarded. Gordon Rohlehr's Calypso and Society in Pre-Independence Trinidad is the main document, but by no means the only book. There are several other literary analyzes of calypso by others, including Louis Regis' publications on political calypso. Dub poetry emerged as written verse, but initially confused conservative critics because it was more performance-oriented. But soon, in the 1970s, artists such as Linton Kwesi Johnson, Mutabaruka, Mikey Smith made their way into literature. Likewise, reggae compositions and their critical studies received status. There is even a whole category of work called performance poetry, and Kwame Dawes has produced an anthology of reggae poetry, comprising many types of verse influenced by the music, rhythms, concerns or even the culture that produced reggae.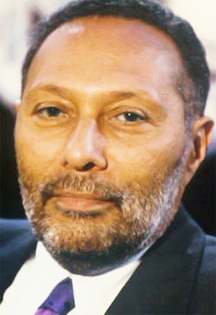 As other forms evolved they made the field more complex and reggae grew to include dancehall and its DJ lyrics. Interest in these fields developed in the formation of Reggae Studies at UWI in Jamaica, led by the work of Carolyn Cooper and then Donna Hope, whose dancehall publications recently invoked a counter-position analyzing the negative dimensions. of dancehall culture by Ian Boyne.
But the release of dancehall DJs has become a candidate for inclusion in Caribbean literature and certainly the object of literary and scholarly studies. A student of West Indian literature today across the world, whether in the Caribbean, Britain or the United States, can study dancehall and calypso alongside Walcott's poetry and fiction. by Naipaul.
These subjects were also naturally carried over into the studies of the subcultures that created them and thus gave birth to Cultural Studies. One of the pioneers in the field is Rex Nettleford who began to develop the field upon his publication of Mirror Mirror, a study on class, color and identity in the Caribbean. Another eminent scholar in this field is Stuart Hall. It was a cultural as well as a political study and quickly found its place in literature. Due to the in-depth analysis of the arts in the context of their social contexts, the field of cultural studies has firmly established itself in Caribbean literature and is now fully at home in the field.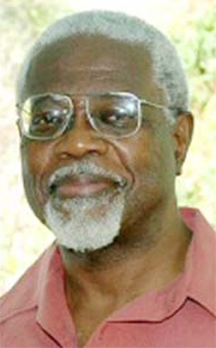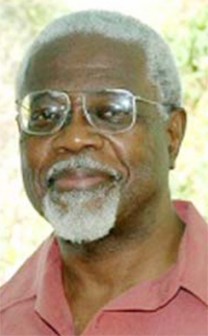 These studies are inseparable from the musical or poetic ramifications produced by cultural factors, and so West Indian literature will now include soca and chutney which are vibrant features of popular culture in the 21st century Caribbean. Literature scholars will be interested in what is reflected in the way these forms have developed. Likewise, what was previously part of anthropological interest such as folk tales, mythology, Native American myths, Anancy Stories, folk songs, proverbs and riddles are now included in the literature of the region.
A major conference on Quiet Revolutions in West Indian Literature was organized by the University of Guyana in 2009 with the theme of the wide and varied complexity of contemporary literature. Presentations at this conference reflected the range of interests in what is known as West Indian literature. Comparative literature has focused on French works and other non-English works. Film studies and film criticism, and even the films themselves, are included in the new and varied interests of literary and cultural studies. Caribbean cinema has now found a place as a rapidly developing field, still attached to the UWI literature departments in Cave Hill and St Augustine.
[ad_2]
Source link
Tagged:
united states