Stewart Brown examines the treatment of cricket in Caribbean literature
The Guyanese Literature Prize, in collaboration with the Department of Culture of the Ministry of Education, organized a "Guyanese Literature Festival" a week ago. It was actually a festival of Caribbean literature. Over a period of five days, there were a series of significant literary events: the Edgar Mittelholzer lecture given by jury chairman Mark McWatt; the Guyana Award ceremony; "The winners": readings by the winners of the Guyana prize; and the Martin Carter Lecture given by the President of the Caribbean Prize Jury Stewart Brown.
Stewart Brown's lecture provides a focal point for the following discussion. It was titled "Bowling was super fine: West Indian writers and West Indian cricket". This happens to be a very topical subject given the plight of West Indian cricket today – its fall from grace, its colossal collapse after a golden age of glory and its many controversies. But it was also a source of interest as cricket is still considered a favorite subject in the Caribbean and will always be entertaining. Perhaps more important than this is the sociology of West Indian cricket – its meaning as "more than a game", its deeply rooted place in politics, economics and culture as well as in literature. The Brown conference highlighted the treatment given to gambling in West Indian literature.
Brown and Ian McDonald have edited an anthology of writings from a long list and a wide range of writers on the subject of cricket titled The Bowling Was Superfine: West Indian Writers and West Indian Cricket, published by Peepal Tree in the UK, which Brown used as the heart of his lecture. The different pieces in the book deal with cricket and what it is for the West Indies as expressed by its writers. These writers included honorary West Indians such as Brown himself, who has long been associated with the West Indies in various capacities. He is a reader of Caribbean literature at the Center for West African Studies at the University of Birmingham, as well as an artist and critic who has edited several collections of West Indian writings, including the poetry volume Caribbean New Voices and Studies on Walcott, Brathwaite and Carter.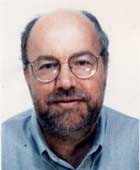 An interesting irony is that Stewart Brown is an Englishman, a cricketer who first came to the Caribbean as a cricketer coach. He was sent on a mission to Jamaica, where he also taught at the school, and taught the fine arts of the game in the run-up to the momentous rise to the World Championship from the West Indies which dominated cricket from trial from 1976 to 1995. This was hinted at the conference that there may have been a connection between Brown's training and the phenomenal growth of the game in the West Indies.
More seriously, it was a conference with an interesting difference as the speaker involved Guyana Prize staff – from winners to judges to prize administration in the presentation which was illustrated by several readings. These included distinguished West Indian writers such as Edward Baugh, David Dabydeen, Barbara Jenkins, Mark McWatt and Jane Bryce, in addition to the co-editor of the McDonald anthology and winner of the Maggie Harris Poetry Prize whose work does was not included in the collection.
The lecture, like the published book, for that matter, sounded a firm reminder of CLR James' famous statement, "What do they know about cricket that only cricket knows?" From Fire In Babylon to The Bowling Was Superfine, it is well established that West Indian cricket is "more than a game".
James, the great Trinidadian writer, philosopher and intellectual, who was also a cricketer, produced the first major and most acclaimed book on the sociology of cricket in the Caribbean, Beyond A Boundary. It discusses the colonial and post-colonial significance, elements of class, color and status that have been associated with cricket. It is an assertive post-colonial work.
However, VS Naipaul, who many critics would see as an ideological opposite to James and his ilk, identified the sport the Caribbean inherited from its colonial history as "more than a game" in his (infamous) book The Middle Passage. (1962). .
"Cricket has always been more than a game in Trinidad. In a society that demanded no skill and offered no merit rewards, cricket was the only activity that enabled a man to reach his full stature and measure up to international standards. . . The cricketer was our only hero figure.
This piece cited by Brown identifies the mastery of sport in society. It's a truth that the game is deeply rooted as a culture, as a means of social mobility, and as a weapon, though Naipaul's pessimistic irony places less emphasis on post-colonial weapons. To his treatment of heroism, he could have added economics – a source of income.
The social and economic mobility that it offers is dealt with elsewhere in the literature. Although the situation has changed somewhat today with the rise of athletics, cricket remains one of the very few opportunities for West Indian athletes to earn a living. The story includes the exploits of many West Indians in English County Cricket, Lancashire and other leagues in England. The present is remarkable in the opportunities in the Twenty-20 Overs Limited Cricket which has in fact created a number of millionaires among West Indian cricketers. Perhaps the 'anti-postcolonial' point is that today, for most players, it is only a means of earning an income – a fact that has contributed to the serious decline of the game in the Caribbean. . It's a very welcome development that it allows Caribbean sportsmen to make some serious money, but the dominant approach by too many players is that that's all it is, which it isn't. the stuff of which champions are made.
In their study of West Indian cricket writers, Brown and McDonald might have placed more emphasis on playwrights. Trinidadian playwright Errol John addressed the issue in one of the Backyard Theater's standout plays, Moon On A Rainbow Shawl (1957). John's approach is as ironic as Naipaul's; it reduces society to a small society of limited extremes. Its dramatic situation is deterministic, even pessimistic. Charley, Trinidad's top fast pitcher, comes to a tragic end in the play because the colonial system failed him, discriminated against him as a cricketer and destroyed his career and with it his heroism, but more important – his earnings. At the same time, a more privileged young QRC boy is emerging as a talented drummer. Post-colonialism in the work deals with Charley's courage to stand up for dignity, but determinism suggests that there was no prospect for the unprivileged.
These broader dimensions of the West Indian game linked to its colonial history have often resurfaced. By the time South Africa had just been readmitted to international cricket in the post-apartheid era, it was defeating the West Indies in a One Day World Cup match and captain Richie Richardson noted that this no 'was okay, it was' just a game. . "He was pilloried by all. It wasn't just a game; how the West Indies could afford to lose to a member of 'Babylon' like South Africa who oppressed black people A cricket match was a weapon to be used for justified revenge; it was a matter of pride, dignity and identity similar to the position taken by Charley in Moon On A Rainbow Shawl.
When South Africa made its first post-apartheid tour of the West Indies, it engaged the hosts in Barbados in a match that showed both sides of how the game plays an important role in a social and political context. . There was insularity, nationalism and local pride as several Barbadians boycotted the game to protest the non-selection of local bowler Andy Cummins to the Final XI. But at the same time, the spectacular victory over the visitors led by the heroism of Jimmy Adams and Ambrose has been hailed as more than a one-game victory. It was a triumph over the old oppressors – it was the empire that responded, that struck back with the cricket bat against apartheid, colonialism and history.
A poem by Eddie Baugh included in his award-winning Black Sand collection, titled "A View from the George Headley Stand, Sabina" recalls all the social dimensions of the game as well as how West Indian cricket came to the world. Game. Going to a test match is not just watching a game, it is a great social occasion – more than a spectator sport, but one of participation, identity and self-expression. It's a party: from a game of "curry goat" on a holiday to a serious test match.
This was highlighted when the spectator attendance at World Cup matches in the Caribbean in 2007 was disappointing. It was discovered that in the interest of safety, several things were prohibited and the restrictions prevented spectators from bringing many of the usual props into the stands. During the World Cup, they couldn't turn games into parties like they used to. Much of the social occasion, the spirit and rhythm of West Indian cricket had been suppressed. Unsurprisingly, this was reversed at the Twenty-20 World Championships held in the West Indies a few years later, when the show's ad campaign slogan was "Bring It" – a message fans could bring most. previously prohibited in the ground. this time. It's worth noting that this same festive spirit is now a norm in limited daytime games in many other countries, including dancing choir girls.
It would be very useful to continue a study of cricket in West Indian writing by examining several other works – those included and those not included in the Brown / McDonald anthology.
Among them are:
* Novels: A Morning at Edgar Mittelholzer's Office and Le jeu à Kassaku by Churaumani Bissoondyal;
* Calypsos: Lord Kitchener's "Cricket Lovely Cricket", Kitchener's "Ah Water Lily", Dave Martins "Cricket in the Jungle" and The Mighty Sparrow "Brian Lara";
* Drama: John's Moon On A Rainbow Shawl in addition to The Last Carnival, by Derek Walcott, No Rain No Play by Stanley French and a Jamaican Pantomime Howzatt! By Barbara Gloudon.
Tagged:
literature festival
south africa