Just Being Human: When People's Plight Made IAS Officers Weep – Indian Masterminds
[ad_1]
Mr Rohit Nandan, a retired IAS 1982 officer and Uttar Pradesh cadre, took to social media to express his feelings on two recent incidents which have caught the attention of netizens and also sparked debates. Both incidents involved two female IAS officers: Ms. Roshan Jacob and Ms. Harjot Kaur. While the former was in the news for crying over the condition of a little boy at a UP hospital, the latter was in the news for her responses to a schoolgirl about subsidized sanitary napkins for young girls in the state of Bihar. What surprised many was that the two officers drew attention – one for showing his tears, seen by many as a sign of weakness, and the other for his remarks advocating public property.
While addressing both issues, Mr. Nandan takes a balanced view and says that it is unfair to compare the two agents because the contexts in which they reacted are different. At the same time, he says tears are actually a sign of strength, not weakness as people assume. He cites an anecdote from his own career to support his point. Referring to the Bihar bureaucrat, he writes that one should look at the big picture and try to identify the central problem in an officer's comment before drawing a conclusion.
To let our readers know exactly what Mr. Nandan wrote, we feature his social media post ad verbatim.
IAS AGENT ROSHAN JACOB FALLS DOWN
Recently, news of Lucknow Division Commissioner Ms Roshan Jacob collapsing while meeting the families of those affected by a major accident made headlines. The media judged her tears as an expression of her humanity and sensitivity. Roshan is undoubtedly one of the brightest IAS officers in the state and a role model for many junior officers. I had the opportunity to observe his work as CDO, while serving as Principal Secretary for Rural Development. I had found Jacob to be a bold, imaginative and results-oriented officer. I am happy that today she is treated as one of the best specimens of her race of civil servants.
This little piece is not, however, to praise Jacob or to praise his sensitivity, which deserves praise anyway. I intend to highlight a few other important issues related to the topic. Roshan's sensitivity is compared to the rudeness of another female officer from Bihar, which in my opinion is neither fair nor justified.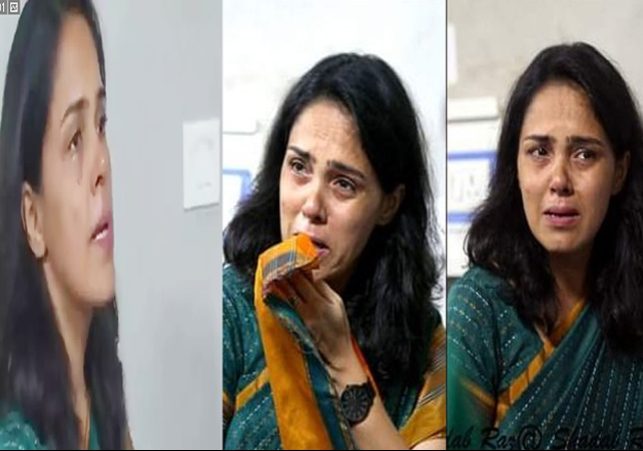 BIHAR INCIDENT: LOOK AT THE CORE ISSUE
I have only a limited knowledge of what happened in Bihar, but although I admit that the lady could have been more sensitive in expressing her ideas, her ideas do not seem to have caught the eye. attention that they amply deserve. She had decried the public's growing reliance on government for issues that require community action. The dilapidated state of primary and secondary schools is well known. The question that needs to be addressed is whether schools should be treated solely as government property, or whether civil society also has some responsibility for the maintenance and upkeep of these institutions.
This is not intended to be a defense of Ms. Harjot Kaur, whose ideas were unfortunately framed and could have been expressed with much more finesse. I only wish to draw the attention of reflective classes to the central question raised by the officer of public school property, which has unfortunately been overlooked and ignored.
TEARS IS NOT A SIGN OF WEAKNESS
Another significant issue related to the incident is Roshan's bravery in allowing her tears to flow without shame or fear or being called weak. Sensitivity and empathy are essential characteristics of a woman. It is very often believed that to be strong, female officers must behave like men. This is a belief that I have always questioned. A female officer can be an excellent leader, while maintaining her gentleness and female qualities – caring, empathetic and considerate. These are qualities that distinguish a female officer from her male counterparts. These are qualities that men are not supposed to display, as they are treated as signs of weakness and "femininity".
I consider these traits to be essential and integral to a good leader, male or female, who is entrusted with the responsibility of looking after the welfare of the citizens. Roshan deserves credit for being brave enough to cry publicly without inhibition or shame – a luxury not available to men.
WHEN I CRIED TOO
I remember when I joined IAS in 1982 and was posted as SDM in Robertsganj and later in Mirzapur district of UP, I visited one of the affected areas by the Obra drought. I have seen villagers dig small, shallow holes in drying ponds in the hope of finding water. I was shaken to my core when I saw women and children drawing small amounts of water from these holes teeming with worms, frogs and insects. It was a sight that shook me deeply.
My collector, Mr. Arun Misra, an exceptional officer himself, known for his human qualities, was passing through Obra on his way back to Mirzapur from Duddhi. When I heard of his arrival, I went to see him. He asked me how I felt as a new officer in the field. I was in deep anguish at the time and burst into tears as I told him about the horrific experience of the sight I had just witnessed. He left me sobbing until I calmed down. He then placed his hands gently on my shoulders and said in a quiet voice: "Rohit, let these tears not be your weakness, but your strength to serve the people."
I wiped my eyes, feeling a little ashamed of my expression of what is commonly treated as weakness. But Mr. Misra's words gave me a message of hope and courage. From that moment tackling the drinking water problem in the drought affected areas of UP became a mission that inspired me for the rest of my stay in Robertsganj and later in another area shortage of water in Karwi, in the district of Banda.
BE JUST HUMAN
Today, when I read about Roshan, the memory of the Robertsganj incident came vividly to my mind. Are tears a sign of strength or weakness? Have we started to deal with the expression of emotions more maturely and are we ready to accept that agents too are human beings with the right to feel and behave like normal individuals? I remember a popular movie line from yesteryear – "Pushpa, I hate tears". Should tears at the suffering of others be derided or treated with respect? Thank you Roshan, for giving respectability to the human being and for raising a question that begs an answer.
(A retired 1982 IAS officer and Uttar Pradesh executive, Rohit Nandan was CMD of Air-India and Tourism Secretary of the Government of India. The content of this report is taken from his post on the website social media, Facebook .)
[ad_2]
Source link