Everything about the JCB Prize for Literature
Take a look behind the scenes at the country's biggest literary prize
---
|



Posted on 11.30.21, 02:35 AM
---
The translated work by author M. Mukundan Delhi: A Soliloquy (Westland) won the prestigious JCB Prize for Literature two weeks ago. The prestigious award which was established in 2018 involves a winning amount of Rs 25 lakhs with an additional Rs 10 lakhs for the translator if the winning novel turns out to be a translation. Along with Mukundan, the two winning translators for Delhi: A Soliloquy were Fathima EV and Nandakumar K., who worked on this book originally written in Malayalam. The jury for this award in 2021 included Sara Rai, Annapurna Garimella, Shahnaz Habib, Prem Panicker and Amit Varma.
Telling the story of Sahadevan, a young man of Malayali descent who made Delhi his home in the 1960s, this book is an intimate and fiery look at a city and country on the brink of war and its debilitating effects on citizens. A culturally rich and intimate text, Mukundan's book was voted unanimously by the judges, opening up new conversations about the need for translations and their importance today. The JCB Literature Prize has always given the same attention to literary works written in English as to translations. We spoke with winner and festival director Mita Kapur about securing the award and delivering a high-profile national award in the midst of a pandemic. Excerpts …
M. Mukundan, winner, JCB Prize 2021
How does it feel to have won one of the biggest literary awards in the country – the JCB Prize 2021 – right now?
All writers aspire to the JCB Prize and only one is lucky enough to have it. I am delighted to be the chosen one. Winning this award elevated my status from regional writer to national writer. It is a pleasant feeling. My readers in Kerala are also very happy about it. It is a precious moment in my writing career, which I will always cherish.
After decades of writing, do you think translations are finally gaining the importance they deserve?
In Malayalam literature we have always had excellent writers, but not enough good translators. So, most writers have found it impossible to transcend language boundaries and reach a wider readership there. There is now a change in this scenario. Excellent translators come to the aid of writers and, through their wonderful translations, help them market their work to the vast English-speaking readership. For their part, big publishers like Westland, who published my award-winning novel, are ready to do translations.
After winning so many accolades, do you think your emotional equation with rewards has evolved over the years?
When I receive even a small price, I feel delighted. I think all awards, regardless of size, expand my readership. A literary award is an invitation to readers to read the works of the award-winning author.
Looking back, what would you consider to be three literary milestones in your career?
The writing of two novels – On the Banks of the River Mayyazhi and Delhi Gathakal (Delhi: A Soliloquy) – is for sure the first milestone. I started writing in the 1960s. Since then I have been followed by a large number of readers, making me one of the best-selling authors in Kerala. Their number has never decreased. I see this as another achievement. And the third undoubtedly wins the JCB award.
What would be your advice for young writers wishing to write in one of the many Indian languages?
Just because you write in an Indian language, don't feel inferior to those who write in English. Fiction in the Indian language is getting noticed beyond the borders of our languages. Write well, have your works rendered in English and win the JCB Literature Prize! Then you can fly. This is my modest advice to young Indian language writers.
Are you currently working on something? What can we expect next?
At the moment I am working on a novel on euthanasia. It is not legally allowed in India. But in fiction, anything goes. The novelists frame their constitution. I hope India will give legal sanction to the practice of euthanasia, thus ending the suffering of many. With this novel, I would like to launch a campaign to allow compassionate murder in our country.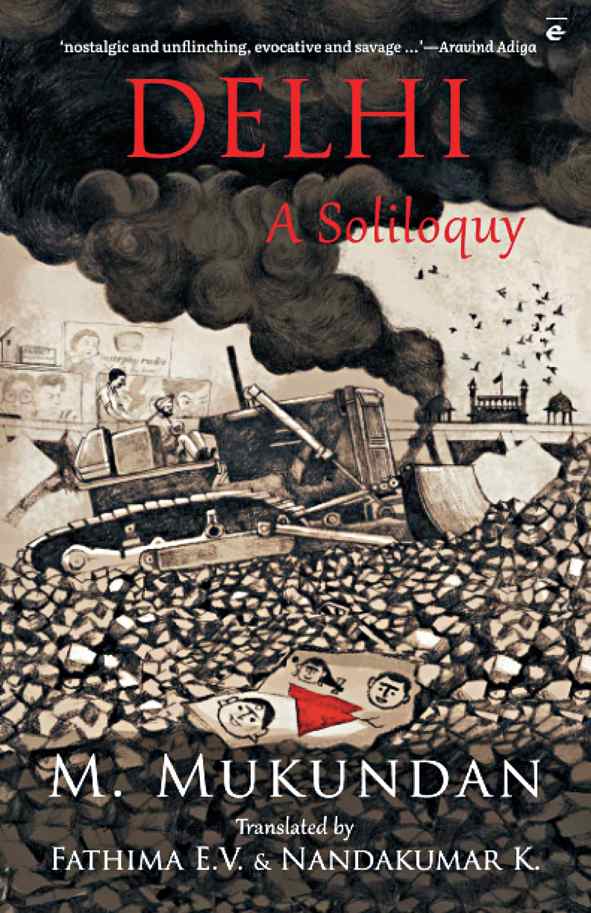 Mita Kapur, Director of Literacy, JCB Prize
Tell us about the experience of being a literary award director in a pandemic?
The pandemic has made us realign a lot of our plans. It was a test of resilience and the decision to keep working, sticking to the Awards calendar made us think on our feet, paying attention to every detail. He opened up new opportunities and we seized them. Books are what people turn to for comfort, to escape for hope – the JCB Prize has only strengthened that faith.
The JCB Prize's emphasis on translations is commendable – let us know what you think.
The Prize places great emphasis on ensuring that more and more stories from all over the country reach so many readers and for that the translations make a huge contribution. Every year the number of entries of translations from different languages, many other states increases and it is a pretty sure signal that stories in different languages ​​are becoming more and more accessible for consumption.
Tell us about the process for selecting the shortlist for the award. What are the few things that are kept as a high priority?
The jury each year reads, rereads, discusses and debates all the qualified entries sent by the editors. The jury meets and decides what to look for – the common thread is simply excellence in storytelling.
What do you think has changed the JCB Prize this year in terms of the nominations received? Have you observed any recent trends?
We saw an increase in the number of submissions and editors placed in different corners of India which was rather encouraging to see. The writers experimented with genre and robust voices. Overall, it was a time of growth and expansion in every sense of the word.
How do you get to the jury each year?
All I can say is that they must be voracious readers.
What are the long-term goals of the JCB Prize for Literature?
The perception of what the JCB award aims to do has steadily declined. Words like inclusiveness, representativeness are not used as jargon here – the price comes through the word. The award is geared towards creating a new and larger readership, knowing and understanding what India loves to read, pushing for more languages ​​to show up in translations. A treasure of stories is to be discovered in all regions of India and the Prize intends to unearth them.
What are you reading and absolutely loving this year?
Completely immersed in Harold McGee and Elif Shafak's Nosedive, The Island of Missing Tree